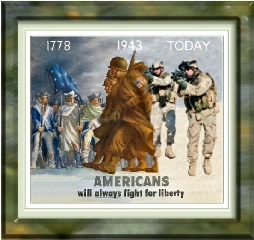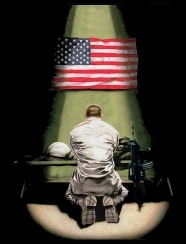 WAR ON TERRORISM
Please remember to pray for our Military
and the families that have lost their
loved ones since 9/11/01.
John 15:13 Greater love hath
no man Than this, that a man
lay down his life for his friends.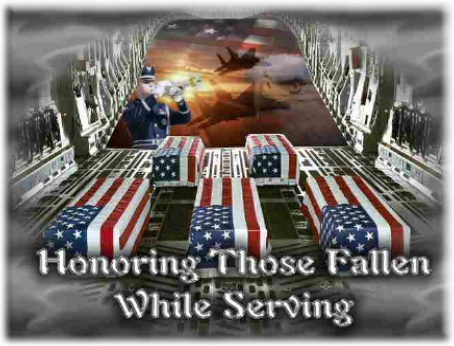 Please pray for their children and relatives,
and for their comrades that are still in harms way.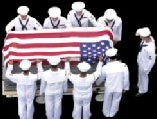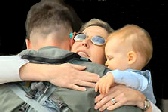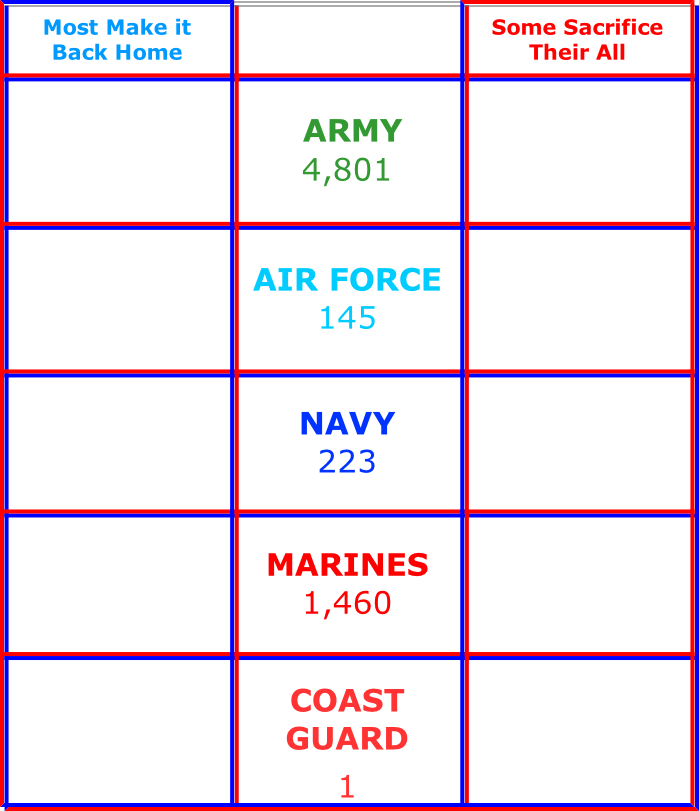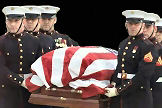 Click On The Links Below For A SPECIAL TRIBUTE
To Our ARMED FORCES
(THESE ARE FROM ANOTHER SOURCE, NOT MINE!)
THIS VIDEO SHOWS HOW EVERY SOLDIER AND THEIR FAMILY
SHOULD BE HONORED FOR THEIR SACRIFICE
Killed in action the week before, the body of Staff Sergeant First
Class John C. Beale (Born again believer) was returned to Falcon Field in Peachtree City , Georgia , just south of Atlanta , on June 11, 2009. The Henry
County Police Department escorted the procession to the funeral
home in McDonough, Georgia . A simple notice in local papers
indicated the road route to be taken and the approximate time.
This was filmed during the procession by a State Trooper.
http://blip.tv/play/AYGJ5h6YgmE
I Miss You Soldier Daddy
http://home.insightbb.com/~armedforcestribute
We Support You
http://www.usaforever.org/flash/WeSupportU.htm
Their Honor, Our Duty
http://www.usaforever.org/HonorDuty.htm
One More
http://www.usaforever.org/OneMore.htm
Until Then
http://www.usaforever.org/UntilThen.htm
This one is from Canada with a song about their veterans, I love the song and it applies to ours as well. The official Canadian link is broken,
But it is on the website of the singer
http://www.terry-kelly.com/pittance/pittance_en.htm#
or
http://www.joe-ks.com/MultiMedia/APittanceOfTime.wmv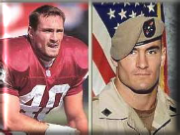 Spc. Patrick D. Tillman, 27
Chandler, AZ, Gave up NFL career to join the Army Rangers turning down 3.6 million dollars for 18,000 a year military pay. Gave His life in service to his country in Afghanistan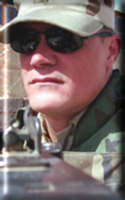 Sgt. James G. West, 34
Watertown, NY, Gave His life in service to his country in Iraq (I had the privilege to lead Bro. West to the Lord before he returned to Iraq)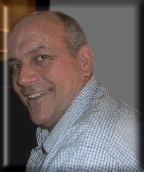 Pastor John Kelley
(Former Marine), Killed in the Line of Duty, Bagdad, Iraq
HELPED TO ESTABLISH BAGDAD BAPTIST CHURCH
(Click for a Memorial Link)





Don't Forget the National Guard & Reserves!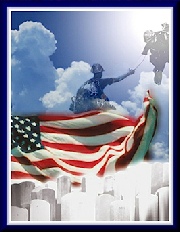 There is no greater Salute than to help them into Heaven!
It is our Goal to help Soldiers Reach Soldiers,
Nobody can help
a Soldier like
another Soldier.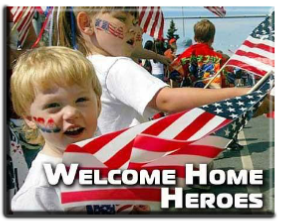 This Church Database would not be possible without our Armed Forces protecting our Freedom of Worship. Honors to all Veteran's for their Sacrifice so we can Worship in Peace (Although that is fast erroding!).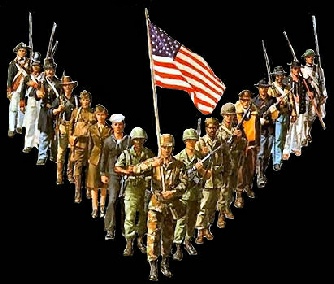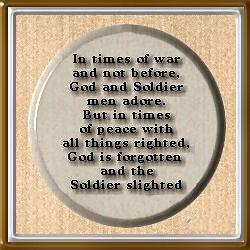 We aim to keep First things First. Remember God ,Honour the Soldier by Giving them the Life Saviour.

MILITARY MISSIONS are VITALLY IMPORTANT, You SHOULD BE SUPPORTING one!
Look at the list of our Servicemen and Women that have sacrificed their lives
for your freedom. I am SURE you will find someone FROM YOUR AREA
that could have been reached by a military ministry.
The next Soldier that is saved could be the next President, Supreme Court Justice, Legislator, PREACHER or MISSIONARY, SUNDAY SCHOOL TEACHER, BUS WORKER, etc. Every Soul is Important.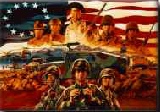 Please Remember the Physical
Prisoners Of War and those Missing In Action.
Also Remember the Spiritual POW's and MIA's!
Some are still waiting to be freed from sin! And those that are Saved are waiting to be freed from this body to join our Lord in Heaven! Keep fighting to insure others will go too! Our Military folks are giving their lives so we can practice what we preach!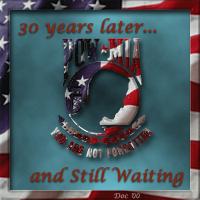 Red, Yellow, Black, Brown, and White,
ALL are precious in Jesus sight!
Once Someone is Saved, God's Desire is that:
RED: Psalms 133:1, Behold, how good and how pleasant it is for brethren to dwell together in unity!
YELLOW: 1 John 2:9, He that saith he is in the light, and hateth his brother, is in darkness even until now.
BLACK: 1 John 3:16, Hereby perceive we the love of God, because He laid down His life for us: and we ought to lay down our lives for the brethren.
BROWN: Galatians 6:10, As we have therefore opportunity, let us do good unto all men, especially unto them who are of the household of faith.
WHITE: Ephesians 2:14, For He is our peace, who hath made both one, and hath broken down the middle wall of partition between us;
A big
THANK YOU
to all that have served and are serving and gave or are giving up your freedom to protect ours. We will not take this for granted we will
SUPPORT OUR SOLDIERS
WHY SHOULD YOU SUPPORT A MINISTRY REACHING THE UNITED STATES ARMED FORCES?
IT IS MISSION FIELD THAT COVERS
ALL AREAS IDENTIFIED IN ACTS 1:8---
Acts 1:8, But ye shall receive power, after that the Holy Ghost is come upon you: and ye shall be witnesses unto me both in Jerusalem, and in all Judaea, and in Samaria, and unto the uttermost part of the earth.
1. JERUSALEM & JUDEA
National Guard and Reserve troops passing through Stewart ANG Base are from your neighborhoods & communities. The Active Duty Military are from your neighborhoods & your communities.
2. SAMARIA
Every state and ethnic area is represented by the men and women that pass through West Point Military Academy and Stewart ANG Base.
3. UTTERMOST PART OF THE EARTH
The military personnel trained at West Point Military Academy are literally stationed around the world. Some are foreign officers from our allied countries. When these folks are saved & discipled they become overseas missionaries at our governments expense.
The Military Ministry is not JUST HOME MISSIONS, it LITERALLY covers the WORLD!