LAST UPDATED 1/26/15
INDEPENDENT BAPTIST CHURCH LOCATOR for JAMAICA
We do covet your prayers for this ministry and your help in maintaining its factual information.
Any Church Listing does NOT indicate an endorsement of that ministry!
PASTOR MICHAEL BERNARD
KJB
EMMANUEL BAPTIST CHURCH
2 OLIVIER RD
KINGSTON 8
JAMAICA W.I.
(876) 905-3204 CH (876) 990-5574 CEL
http://ebc.org.jm emmanuelbaptist@cwjamaica.com
SS 9,SM 10,SN 630,W 7
SOULWINNING,SUNDAY SCHOOL PREPRIM-ADULT, YOUTH.
EMMANUEL CHRISTIAN ACADEMY K2-GR6 ABEKA
PASTOR MACK LOCKLEAR
KJB
RIVERSIDE INDEPENDENT BAPTIST CHURCH
PO BOX 312
MONTEGO BAY
JAMAICA
(876) 940-3050 CH
http://www.missionsinjamaica.net
SM 11,SN 730,W 730
INDEPENDENT BAPTIST CHURCHES OF JAMAICA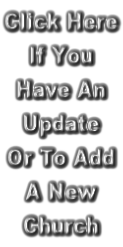 Meanings of Abreviations & Acronyms
Back to Churches