LAST UPDATED 9/10/13
INDEPENDENT BAPTIST CHURCH LOCATOR for PERU
We do covet your prayers for this ministry and your help in maintaining its factual information.
Any Church Listing does NOT indicate an endorsement of that ministry!
PASTOR DR JOE KOTVAS
KJB,MWBM,UNAFFILIATED
EFATA BAPTIST CHURCH
MINISTRIES
APARTADO 18-1280
LIMA 18, PERU
SOUTH AMERICA
813-675-4807 (MAGICJACK)
770-530-9410 (MAGICJACK)
jkotvas@efata.org http://www.efata.org http://kotvas.com
DEAF CHURCH, HEARING CHURCH, SCHOOL AND ORPHANAGE FOR THE DEAF, BIBLE INSTITUTE AND COLLEGE FOR DEAF AND HEARING.
PASTOR CHRIS GARDNER
KJB,MWBM
FAITH BAPTIST CHURCH
CASSILLA 1677
AREQUIPA, PERU
http://www.uttermost.net
gardner@utternost.net
INDEPENDENT BAPTIST CHURCHES OF PERU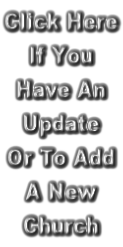 Meanings of Abreviations & Acronyms
Back to Churches